Just because you venture out camping in winter time doesn't mean you have to sacrifice comfort, warmth or an abundance of activities to enjoy, and not feel miserable.
winter 2021 – sleeping bag recommendation (NEW)
High Peak Cascade -40° Extra Large Extra Long Sleeping Bag
Extra Large, Extra Long
Comfortable in temperatures from -40°F to +30°F
Includes Compression Sack
Water Repellant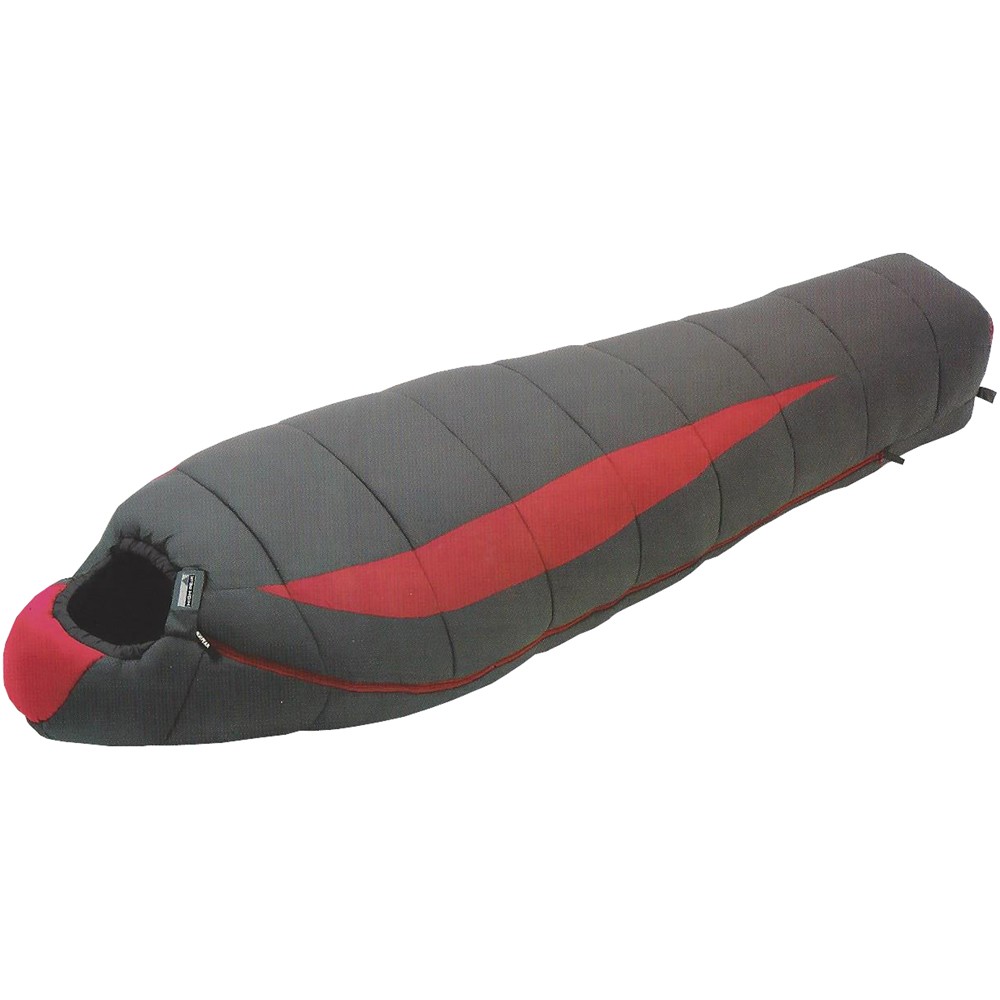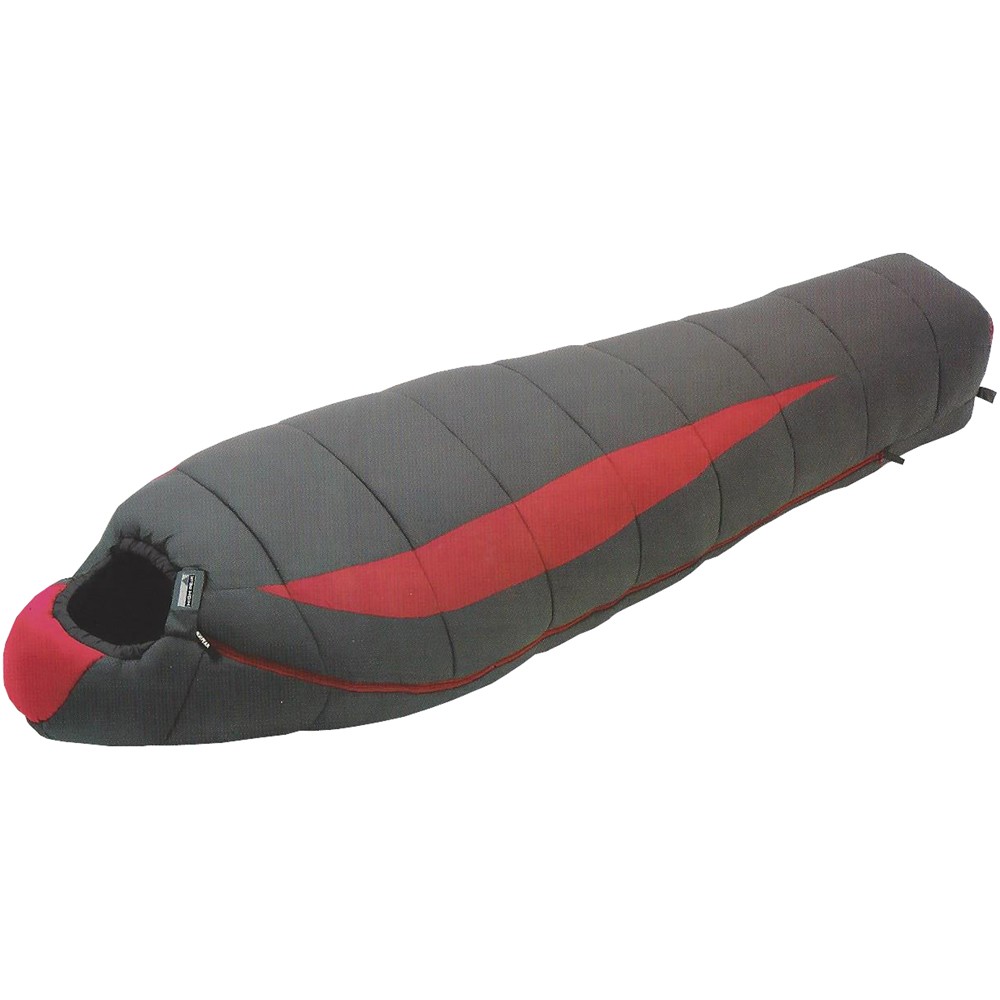 Essential Rules for winter camping and safety
Choosing your base camp- Know how to find the ideal camping spot. Picking poorly can be dangerous.
Test your gear- Before you go to double check everything is in working order. Asses your sleeping system, pad-bag-clothing to get a sense of what it's like to sleep on snow packed ground
Understand winter dangers- Hypothermia, frostbite and avalanches are a real concern so know about each before heading out.
Practice emergency situations- Knowing how to perform basic first aid, escape a water plunge and build an emergency fire are life saving skills.
8 Ways to Not Feel Miserable
1. Planning and Gear
Start in your own backyard with a local overnight, to test your skills and get acquainted with your new gear.
Figuring out how to set up your tent quickly, prepare a hot meal and sleep comfortable closer to home helps build your skills and confidence for longer outings.
Try a state park or national forest that is open year around. Check online to double check that the camping destination you choose is open and has any warnings or restrictions.
Winter camping can be gear intensive but having the proper equipment clothing and supplies can be the difference between a life threatening experience and an inspiring jaunt into nature.
Here are some winter essentials:
Always Carry Ten Essentials
For safety, survival and basic comfort:
Navigation
Water
Sun protection
Fire source
Repair kit and tools
Lights
Clothing
Shelter
Beyond the Ten Essentials
Winter Gear:
Crampons
Ice axe
Trekking poles (with snow baskets)
Multifunction watch with altimeter
Sleeping:
Sleeping bag (-30° to 0°F)
Snow or tent stakes and guy lines
Footprint (if needed for tent)
Stuff sacks or compression sacks
2 sleeping pads per person – (1 inflatable sleeping pad + 1 closed-cell foam sleeping pad)
Pillow or stuffable pillowcase
Packable lantern
Safety Equipment:
Signaling mirror (often on compass)
Whistle
50-80 feet of climbing rope
3-5 Locking carabiners
1 Belay device per person
Towing sled or toboggan
Climbing harness
Personal locator beacon (PLB)
Avalanche transceiver (1 per person)
Avalanche probe (1 per person)
Collapsible snow shovel (1 per person)
Snow saw
Food & Drink:
Insulated water bottles (2)
Stove + Fuel
Cookset with large pot (for melting snow)
Dishes or bowls, Utensils, Cups
Pot grabber
Food-storage sacks or canister
Accessories:
50′ nylon cord
Chemical heat packs- hand and feet warmers
Backup water treatment
Pee bottle (use spare Nalgene)
Toilet paper (Don't Forget This!)
Recommended Miscellaneous And Personal Items:
Hand sanitizer + quick-dry towel
Toothbrush and/or toiletry kit
Extra dry clothing for camp
Notebook and pen or pencil (waterproof)
Notebook and pen or pencil (waterproof)
Permits
Camera
Binoculars
Two-way radios
Cell or satellite phone
IPod with headphones
Trip itinerary left with friend + I leave a copy with ranger station
2. Setting up the camp
During the warmer weeks, most campers can get by with a convertible tent. During the winter however, you'll need to use a four-season rated shelter.
These tents sacrifice ventilation and breathability in favor of improved warmth and protection from the wind and snow.
Find a flat, well protected spot to pitch your tent. Pack down the snow and remove any debris and lay down a ground sheet to improve insulation.
Secure the tent with lines to prevent blowing away and set up your vestibule with supplies.
Get your cooking gear organized and begin melting snow for water as soon as possible.
After you get setup, crack open the flask, make some hot chow and enjoy the sounds of silence.
3. Dress the part
Proper clothing not only provides comfort and warmth but can have multiple purposes. Here is a breakdown.
Base layer:
Wicking underwear
Midweight long john top
Midweight long john bottoms
Expedition-weight long john bottoms
Expedition-weight long john top
Outerwear:
Waterproof/breathable jacket
Waterproof/breathable pants
Synthetic or softshell hiking pants
Insulated parka or down jacket
Insulated pants
Waterproof gaiters
Footwear:
Insulated camp booties
Waterproof hiking or snowshoeing boots (insulated is best)
Wool or synthetic socks (one pair for every day or two, plus an extra pair for sleeping only)
Liner socks (2)
Accessories:
Wool or fleece hat
Balaclava or facemask
Synthetic liner gloves
Mid-weight insulated ski gloves
Heavyweight down mittens
Sun hat or visor
Remember it's all about layering and be sure to check and double-check all of your winter clothing to make sure you are prepared for your trip.
Pro Tip: Avoid cotton or other material that absorbs water.
4. Meals for warmth
Winter retreats require fueling the body to burn the excessive amount of calories required to stay warm and be active. Try some of these easy to prepare foods:
Snacks:
Dried Fruit
Meat sticks
Salami
Cheeses
Pepperoni
Fig Newton's        
Meat Protein bars
Eggbeaters    
Crackers W/ Peanut Butter
Meals:
Oatmeal (Instant)
Ramen Noodles
Bean Flakes (fast working)
Dehydrated soups
Instant brown rice    
Dehydrated onion
Tortillas  
Lunchmeats
Dehydrated potatoes
Condiments:
Butter or Squeezable Margarine
Mustard packets      
Salsa packets  
Spices
Olive oil
Cinnamon
Drinks:
Tea bags for hot tea (Non Caffeinated)
Hot cocoa mix
Instant coffee (Caffeinated)
Pro Tip: Add 20-40 grams of butter to every meal on long trips. You burn more calories in winter and need more fat to stay warm. Besides, everything's enhanced with butter!
5. Activities
Winter camping opens up a variety of activities you can only do in the snow. How about snowshoeing?
Snowshoes allow you to stay above the powder rather than sink down into it.
What about building a snow cave or even an igloo? Skiing, building a snowman or engaging in a snow ball war all require tons of available white powder.
6. Know how to read weather
Having a basic knowledge of clouds, barometric pressure and the local temperature patterns will give you more comfort in the fact that you will have a better chance of knowing that inclement weather is approaching, giving you time to prepare or bail.
No need to become a meteorologist, but study up on factors that may indicate a storm.
7. Sleeping in the cold
The proper sleeping bag can make freezing cold conditions feel like mild winter nights.
Winter hammocking is an option also.
Bags rated to 20 degrees are adequate for mild cold, but when the temperature plummets, a zero-degree bag or even a -20 degree bag, will likely be a necessity.
Sleeping fully dressed will add some warmth to your sleeping bag. Dawn a down jacket and down pants and you'll stay warmer throughout night.
Make sure you are using a good pad, as well, to insulate yourself from the cold ground.
Sleeping pads are essential for staying comfortable regardless of the season, but in the winter an insulated pad adds an extra layer of warmth between you and the ground.
If possible, eat a quick snack before bed, do some light exercises and fill your water bottle with warm water to place in your sleeping bag.
Middle of the night bathroom trips in the cold are not my idea of good time. Store a large mouth Nalgene bottle in (or next to) your sleeping bag and use inside your tent to do your business.
Make sure you mark with HUGE writing or a skull and crossbones so you don't accidently drink your waste, instead of your water!
Tip: Store all your electronics in your sleeping bag at night to keep them from getting to cold.
8. Know your limits
Take your time – Colder weather slows everything down. You'll be able to travel fewer miles and take twice as long to pitch your tent or cook your food.
Account for these factors when planning your itinerary, and respect the weather: Spending an extra 60 seconds to get your gaiters on can make a big difference if you break through ice while crossing water.
Trying to go to fast will create an unsafe situation, so relax and stay within your comfort zone.
Remember
When and if you get bored, the colder temperatures, combined with the shorter days and longer nights, will mean more relaxing time with a good book snuggled in your tent. If you plan it right, winter camping can beat summer camping.
How did you like our ways?
Please feel free to comment, share, and suggest anything we might have missed.